WHY WE WENT GLUE-LESS
Glue-less wigs are easy and quick to install, great for women on the go.They last longer because the lace isn't being manipulated⁠ and damaged with harmful adhesives.They protect your natural edges and skin from harmful glues⁠.They work great for an active lifestyle, no slippage or lifting also great for those who love to switch out their styles regularly.⁠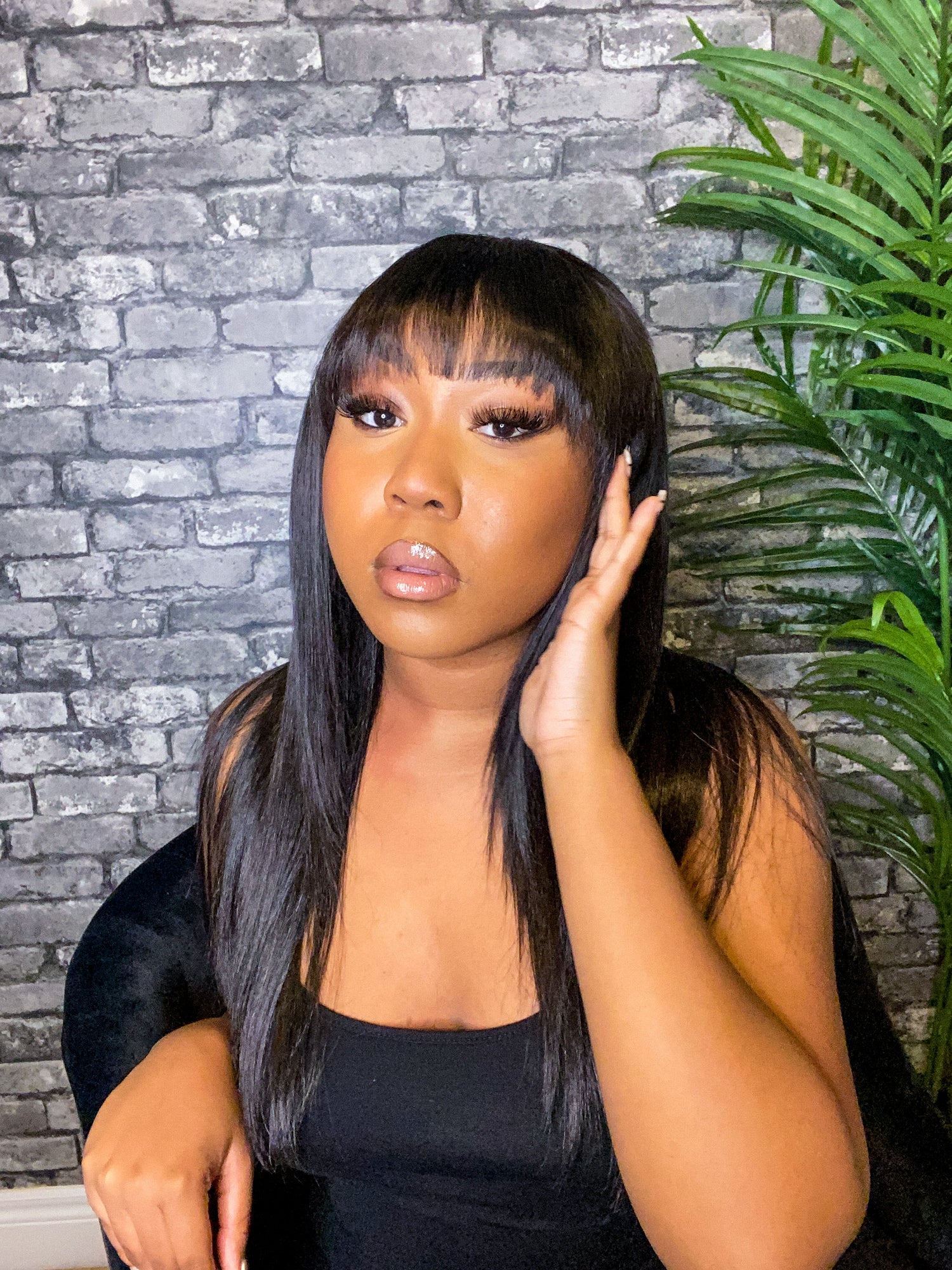 Get to Know Us
Beauty By Dom was created by ShEO Dominique to provide women with luxurious hair without the hassle. Natural hair care is also very important to us thats why we offer exclusively glue-less units to make sure your protective style stays protective.
We believe that EVERY women should experience luxury in their everyday lives and what better way to do this than by providing luxury with hair.
Hair is something that is very important to many women and having a stress free style that also looks naturally beautiful is the icing on the cake! With every wig we strive to create a moment of luxury for our clients who may not have the time to indulge in other luxuries.
Learn how to style your wig
FAQ
How long will it take for my wig to ship out

All custom units take between 10-21 business days to process. during this time the hair is being ordered from our supplier, constructed to your desired size unit & customized to perfection! Depending on your location & the shipping method you have selected at checkout your wig can reach you in as little as 1 day or the minimum time allotted for your shipping method.
Can I dye my wig?

Yes all units are made with 100% raw hair meaning it will be able to lift to a 613 level blonde. Dyeing should only be done by a professional to avoid damage to the hair. Units that come with a custom colour are not advised to be coloured over due to the risk of damage.
Are all wigs glueless

All units can be worn without heavy glue adhesive. Frontal units require minimal product to be secured (hairspray, lace spray) & closure units do not require any adhesive product to wear.
Will my wig come styled?

Yes! excluding the back to basics collection all units come fully styled & ready to wear. This includes plucking, knot bleaching, heat styling, and any applicable cuts & colour.